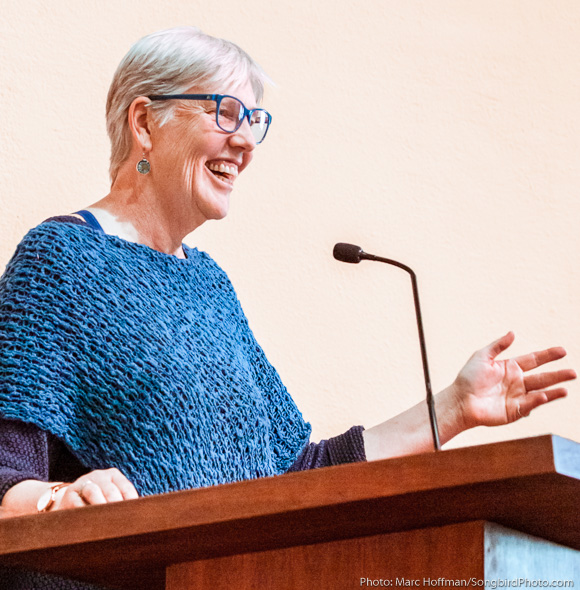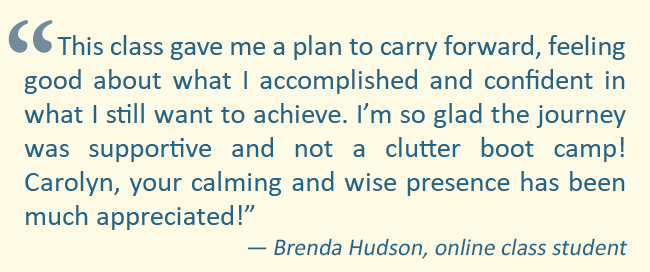 I've delivered presentations and workshops at conferences, colleges, churches, libraries, and retreats, including Whatcom Community College, The Therapeutic Writing Institute, The Eliot Institute (as theme speaker for several retreats), The National Association of Poetry and Bibliotherapists, the Bellingham Unitarian Fellowship, the Garden Street Methodist Church, East Shore Unitarian Church in Bellevue, WA, North Shore Unitarian Church in Vancouver, B.C., First Unitarian Church of Portland, OR, and the Whatcom County Library System.
If you are interested in having me share one of the offerings listed below with your group or organization, or with a gathering of friends in your living room, please
contact me
.
Talks
I present talks to public and private groups of all sizes. For a list of current topics,

click here

.
Clearing Clutter as a Sacred Act
Making Room for the Muse
A Gentle Approach to Clutter Clearing
In Praise of Imperfection
Unexpected Pathways to Compassion
Making Peace with Time
Making Space for New Beginnings
Embracing Spaciousness
Online Classes
Classes are offered in a group-discussion format as well as a solo/self-paced/coached format. To view class offerings,

click here

.
A Gentle Approach to Clearing Clutter
Befriending Time
Clearing Clutter as a Sacred Act
Downsizing with Your Journal
Journal to the Self

®

Journaling to Clear Clutter
Letting Go: Journaling to Address Emotionally-loaded Objects
Workshops
Workshops are more hands-on than talks. For a list of workshops,

click here

.
Clearing Clutter as a Sacred Act
An Introduction to Journaling
A Gentle Approach to Clutter Clearing
Writing to Clear Clutter
Making Space to Write
Befriending Time
Cultivating Self-Compassion
Upcoming Events:
Please see my Calendar
Current Online Classes: